The joint partnership encompasses the tendering, contract negotiation, and revenue structuring phases of the PPA.

To ensure a transparent evaluation and tracking of the various commercial PPA offers, the PPA Evaluation Tool of Synertics will be used throughout all stages.

The PV plant is expected to generate approx. 252 GWh per year, which can power almost 77.000 homes annually. In addition, the plant will help Spain and Portugal decarbonize their energy generation mixes and contribute to the creation of local jobs.

The PPA for the project is expected to be closed throughout 2023, parallel to the start of construction. This proactive approach underscores the importance of sound financial planning and risk mitigation in large-scale infrastructure projects.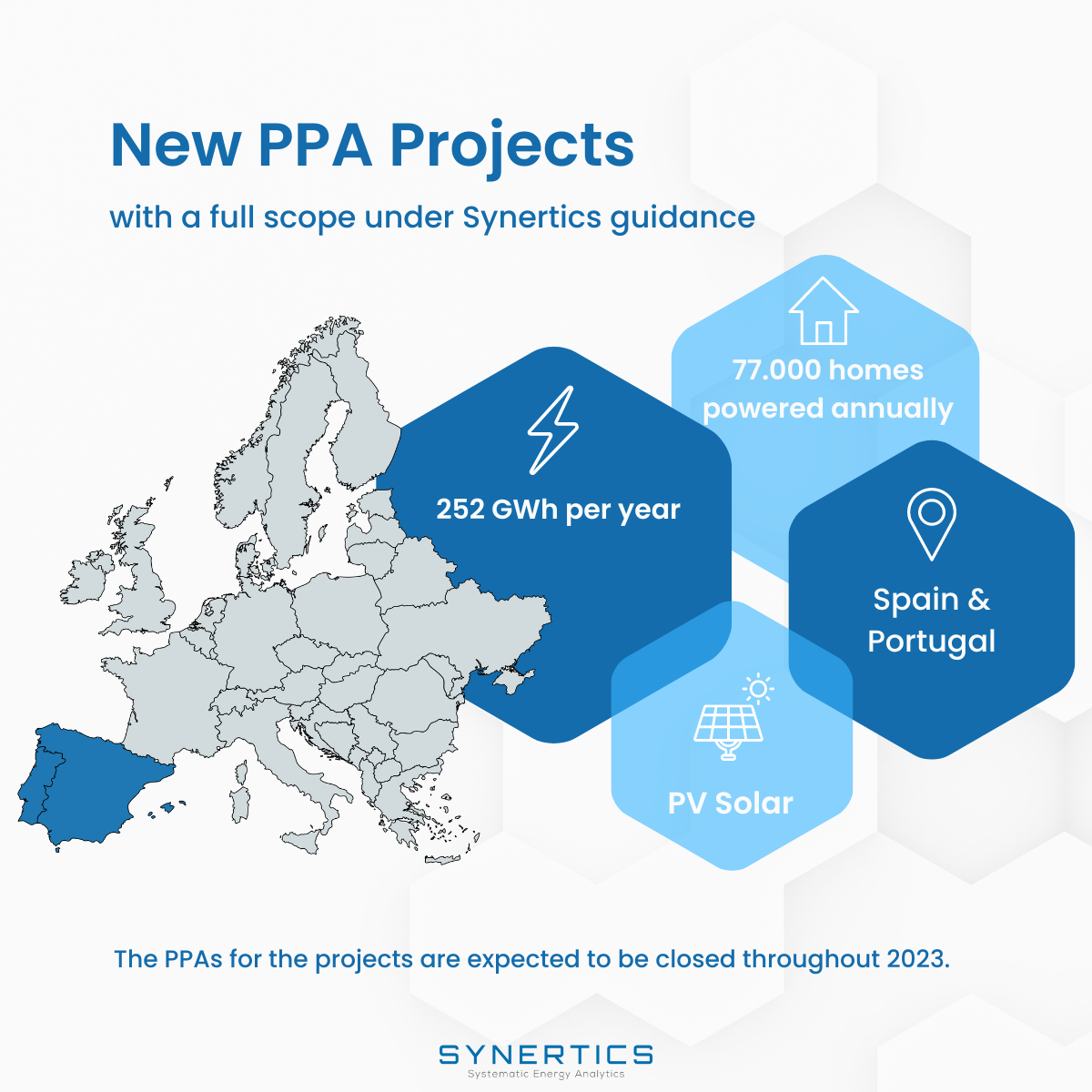 About Synertics
Synertics provides advisory services and develops digital data-driven solutions for the energy industry with the purpose of driving productivity and transferring knowledge.