Increase

Asset Value
Enhance your energy based revenue streams by 18% through a fully automated and transparent PPA evaluation tool.
De-risk your assets by simultaneously analyzing risk/return profiles of various PPA offers, while transferring knowledge within your organization.
Unlock your asset value now through a free demo.
By entering your email, you agree to receive marketing emails from Synertics.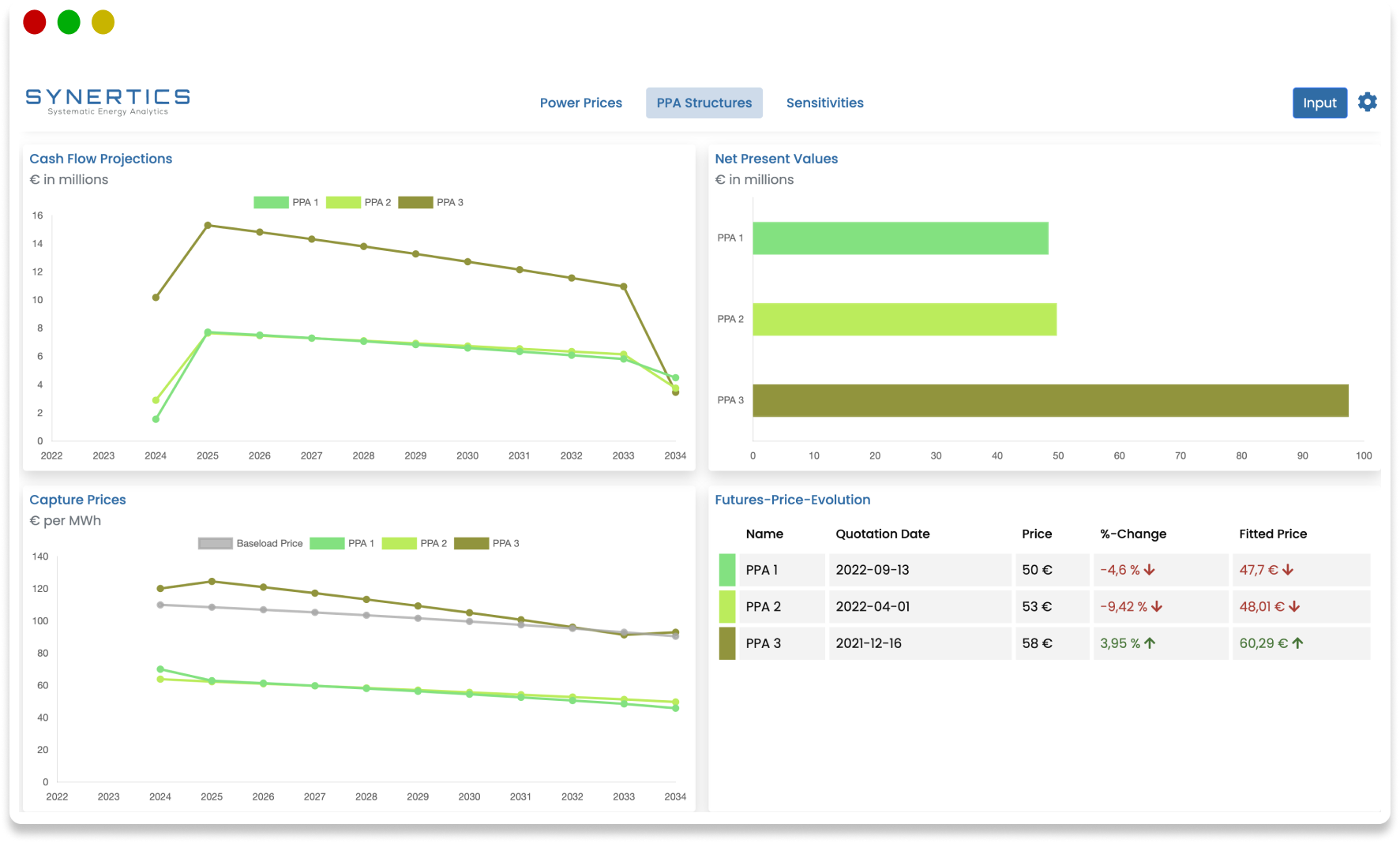 User-friendly
and


accessible

interfaces
The PPA Evaluation Tool allows for asset, transaction and portfolio managers to comprehensively evaluate, stabilize and maximize energy revenues streams.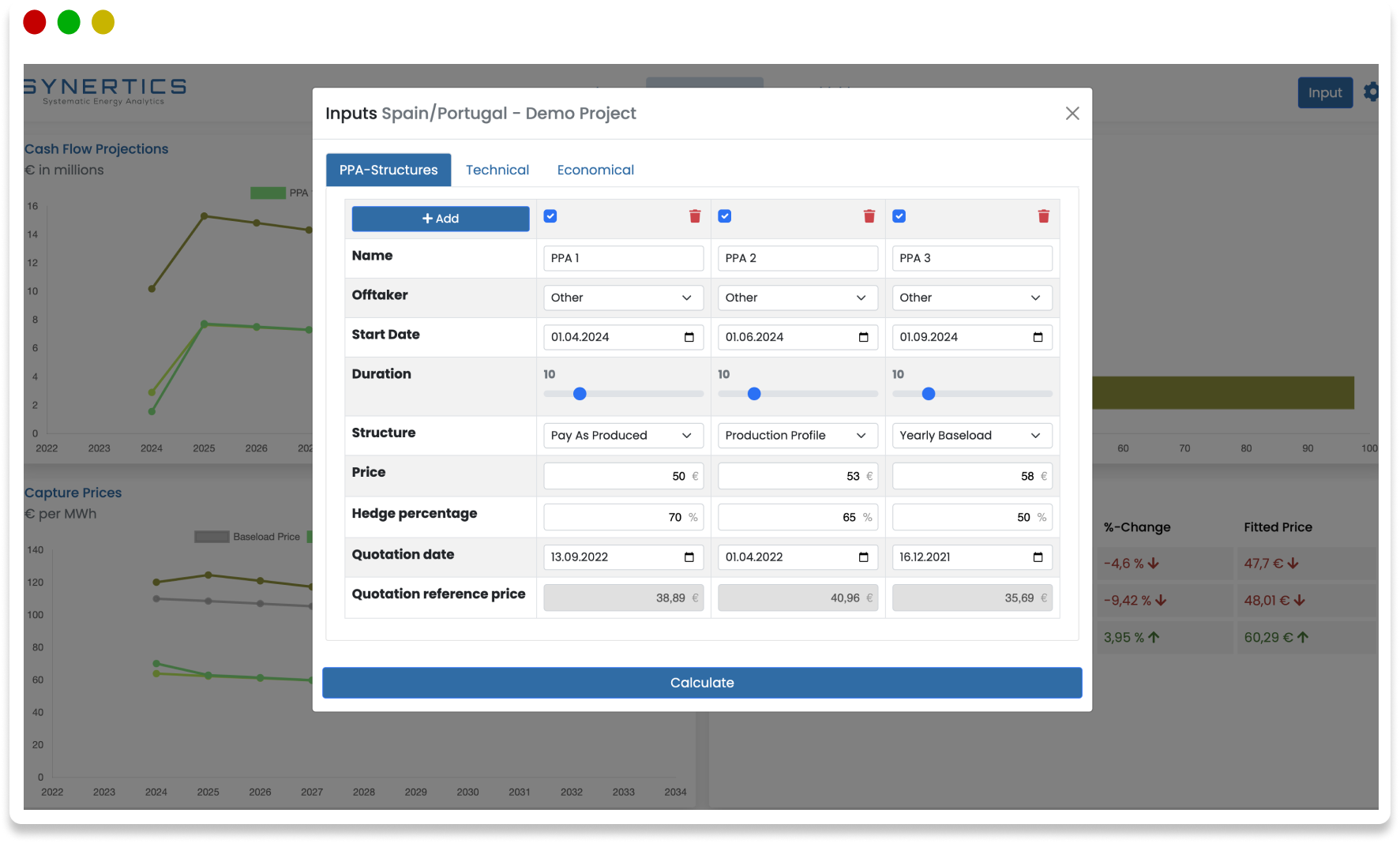 Why

Synertics?
Centralize
Learn and build on past PPA processes within your organization
Streamline
Quickly evaluate and understand risk/return profiles of PPA offers
Network
Efficiently manage off-taker communications through streamlined channels
Drive Value
Make well-informed decisions to increase the value of your energy assets