What is a Cross-Border PPA?
A contract that enables a corporate offtaker to purchase renewable electricity, along with its corresponding Guarantees of Origin (GoOs) in a distinct electricity market.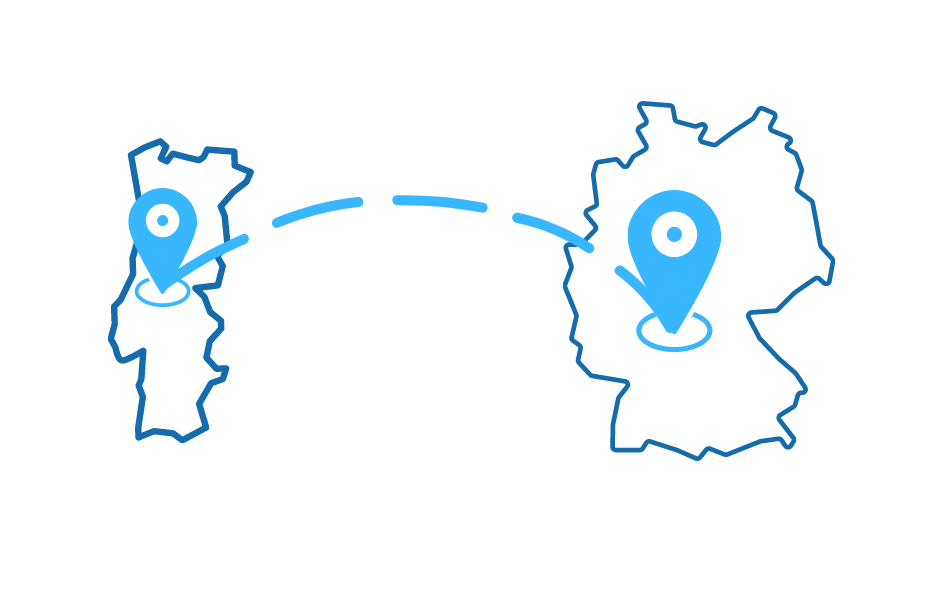 Cross Border PPAs can take 2 forms:
virtual/financial (vPPA)
physical
Virtual Cross-Border PPAs
How do they work?
Corporate offtaker and power producer establish a strike price under a virtual PPA and the transfer of GoOs.

The electricity generated by the producer is sold at the spot price in the local electricity market, referred to as market A.

The power producer and corporate offtaker settle their positions according to the differences between the spot prices in market A and the PPA strike price.

The corporate offtaker procures electricity for its demand from utilities/retailers in its local market, which is referred to as market B.
Steps of a Cross-Border vPPA

Power producer transfers GoOs to corporate offtaker under the PPA.

The power producer delivers electricity to the electricity market A at the spot price and settles the positions with the corporate offtaker.

Corporate offtaker buys electricity from utility/retailer in market B to fulfill its local demand.
Benefits of Cross-Border PPAs
Increase pool of PPA options
By procuring energy in countries where renewable energy projects are not dependent on government subsidies, thus with a more flexible marketability and not restricted by bureaucratic barriers.
Secure seasonal demand
By accessing projects in countries where the production seasonality may be a better match to an offtaker's seasonal consumption patterns.
Combine electricity load from multiple markets
By bundling energy and GoOs from different markets into a single cross-border PPA, the number of overlapping contracts and its associated fees are reduced.
Potential risks worth noting

Chance of an increased basis risk
The risk associated to the fact that production and consumption are sitting in different price zones.
Uncertainty of obtaining grid capacity rights for the duration of the PPA
Physical cross border PPAs transmission capacity is usually secured in one year intervals under auctions. These short term intervals can therefore put long-term PPAs at risk.
Currency exchange
The involvement of transactions in different currencies can create risks related to exchange rate fluctuations.
Regulatory and legal frameworks
Changes in law in either the production or consumption electricity markets can impact the feasibility and terms of the PPA.
About Synertics
Synertics provides advisory services and develops digital data-driven solutions for the energy industry with the purpose of driving productivity and transferring knowledge.