In this post, we explain why these market participants are likely to achieve a higher success rate through VPPAs.
What is a Virtual Power Purchase Agreement (VPPA)?
A bilateral agreement between a renewable energy producer and an offtaker that doesn't involve the physical delivery of the traded electricity.
Also known as Financial PPA, Synthetic PPA, or Contracts for Difference (CfD).
How do they work?
First, a producer agrees to sell an amount of its electricity to an offtaker for a fixed price (the strike price).
Second, the electricity is sold through a market agent in an energy exchange for the spot price.
Third, the power producer and offtaker settle their positions according to the differences between the strike and spot prices.
How are the settlements calculated?
When the spot price is below the strike price, the buyer pays the difference to the producer.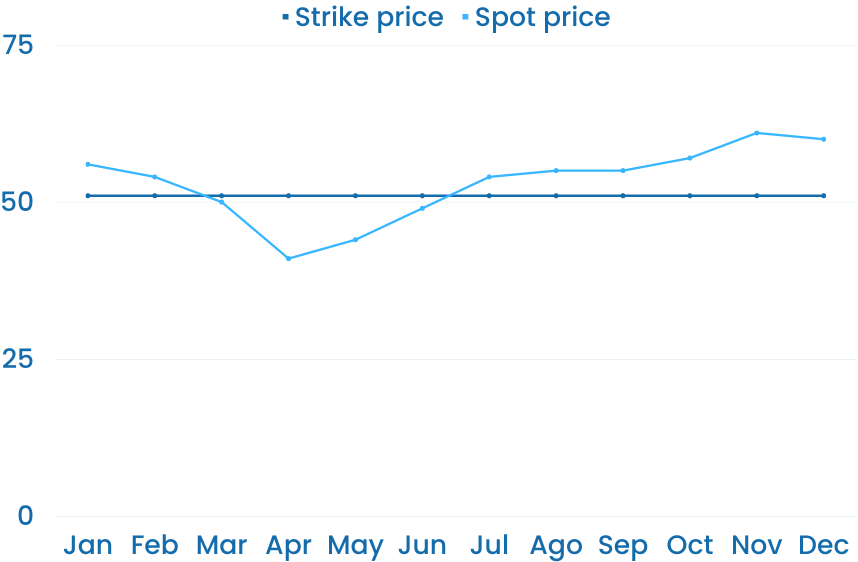 Whenever the spot price is above the strike price, the producer pays the difference to the buyer.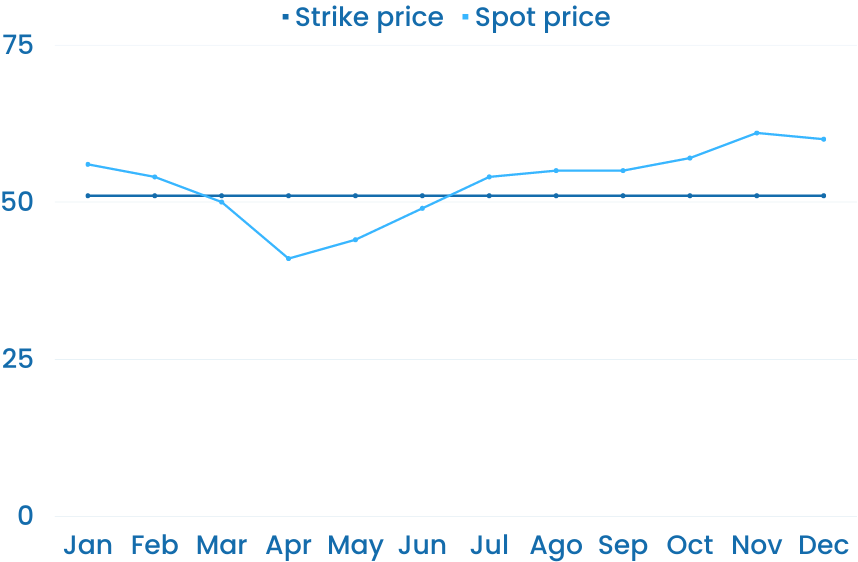 Why are VPPAs becoming increasingly popular?
Increased flexibility for market participants
Contrary to Physical PPAs, in a VPPA the offtaker does not need to be physically present in a country.
VPPAs reduce hurdles for producers and offtakers in multiple locations to come to an agreement, leading to more PPA options and higher success rates.
Also, check out the video we elaborated on this topic:
About Synertics
Synertics provides advisory services and develops digital data-driven solutions for the energy industry with the purpose of driving productivity and transferring knowledge.