Long-term PPAs - Balancing the pros & cons
Long-term PPAs are understood to be more secure since they hedge revenue streams from volatile electricity prices for a longer period of time. Consequently, lenders have a tendency to favor them over PPAs with a shorter duration. This long-term security however comes at a cost:
Less competition - There are fewer offtakers that have a strong enough liquidity to support a long-term PPA.
Lower pricing - Offtakers, who carry price risk for longer periods of time will increase discount premiums leading to lower PPA prices.
Regulatory changes - Once a long-term PPA is locked in, changes in law can significantly impact the nature of the PPA, limiting your options to react and restructure your revenue streams.
Is the market leaning towards short-term PPAs?
As a consequence to the points above and current high merchant prices, asset managers are increasingly looking at short-term PPA options to be able to capture revenues at higher prices and to be more flexible to changing market conditions.
A good indicator to observe the market appetite for short and long-term hedges can be seen in the Spanish Futures market (OMIP). To construct the graph below, we took the daily yearly Futures data points for the last 3 years. We then took the Open Interest values for each available year to compute the average for each year depending on the observation date. As you can see the market data shows a backwardation tendency, where Futures prices in the short term are higher than Futures prices in the long term.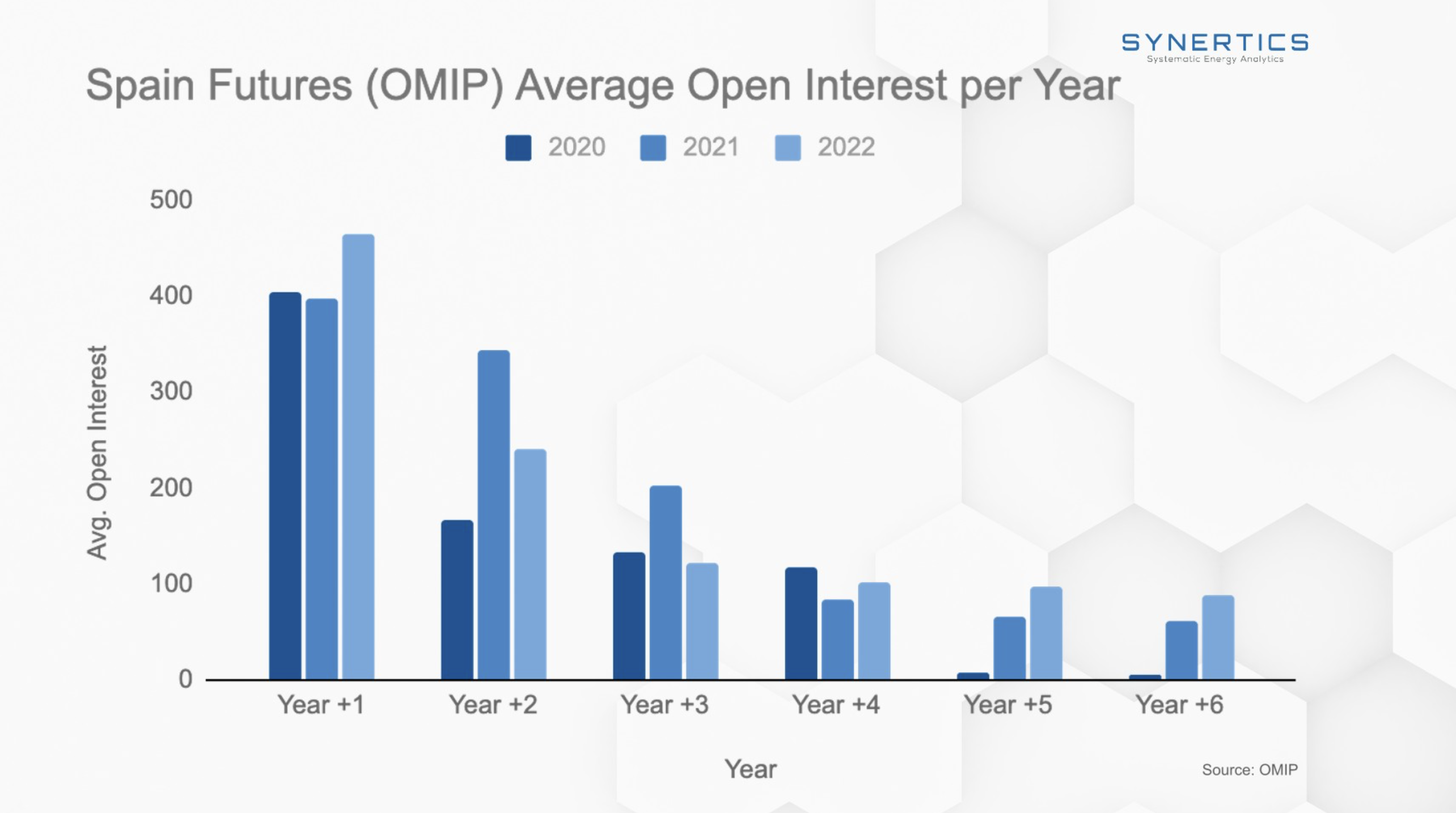 Where do you see PPA tenors moving towards?
About Synertics
Synertics provides advisory services and develops digital data-driven solutions for the energy industry with the purpose of driving productivity and transferring knowledge.