The BETD is the largest and longest-running energy transition conference organized by the German government. It serves as a platform that connects government leaders, NGOs, businesses and scientists to promote actions around fast and environmentally sound global energy transition initiatives. Particularly interesting speeches were given by government leaders such as Annalena Baerbock (Federal Minister for Foreign Affairs, Germany), Dr. William Ruto (President, Kenya), Dr. Robert Habeck (Federal Minister for Economic Affairs and Climate Action, Germany), and Dr. Sultan bin Ahmed Al Jaber (COP28 President). Their speeches were primarily focused on the importance of establishing strong and long-lasting partnerships for this coming new energy era.

The SET Tech Festival on the other hand offered incredible global energy-focused startups a platform to demonstrate their solutions. This was particularly interesting, since we learned about new technologies, which are viable for scalable applications, such as the incredible storage solution of the Energy Dome.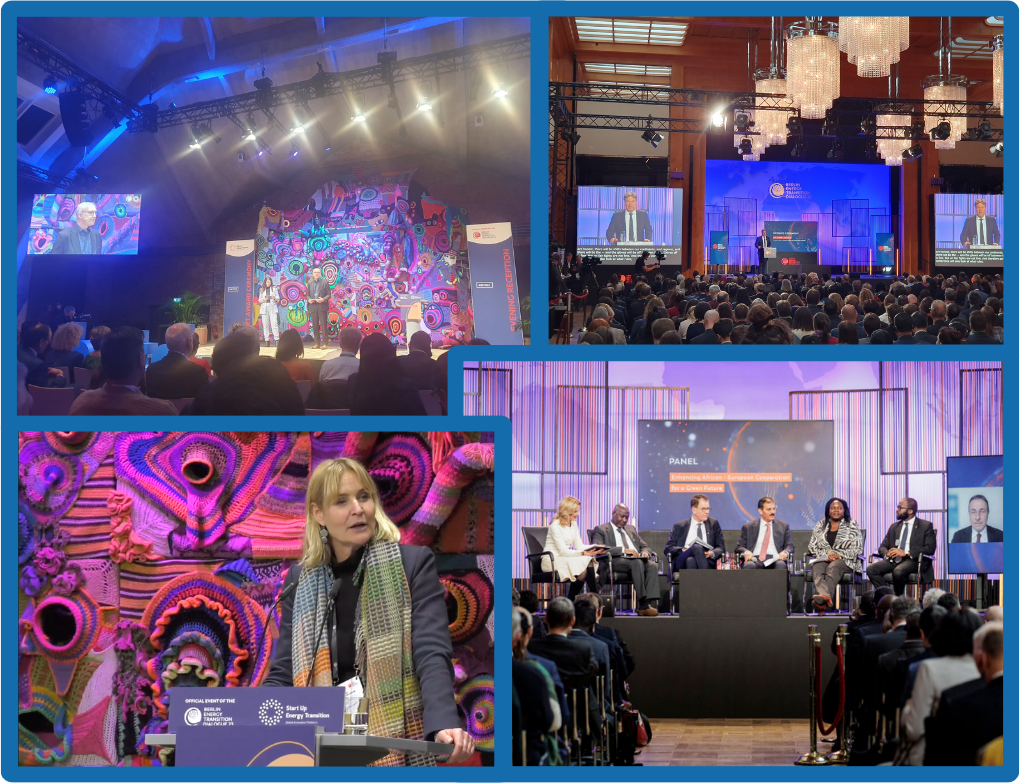 As an organization, we believe that a hundred percent renewable energy is achievable and essential to secure a sustainable future. Our aim is to facilitate such a transition by facilitating the supply of green energy through well-structured PPAs. It was an honor to participate in such an important global dialogue, share ideas, and learn from experts in the field. Such events surely boost our mindset and commitment to continuing our work towards a sustainable energy transition.
About Synertics
Synertics provides advisory services and develops digital data-driven solutions for the energy industry with the purpose of driving productivity and transferring knowledge.