We're pleased to welcome to André Morais, our new Full Stack Engineer!

With proven experience in the world of development, André is set to bring his expertise to our PPA Evaluation Tool and new developments.
Why Synertics?
"I firmly believe that working at Synertics will provide me with opportunities for professional and personal growth, enabling me to make a substantial impact in the renewable energy sector."
What will you do?
"I will contribute to developing the company's PPA Evaluation Tool as a software developer. The goal is to improve Synertic's products and deliver our clients a complete and user-friendly tool."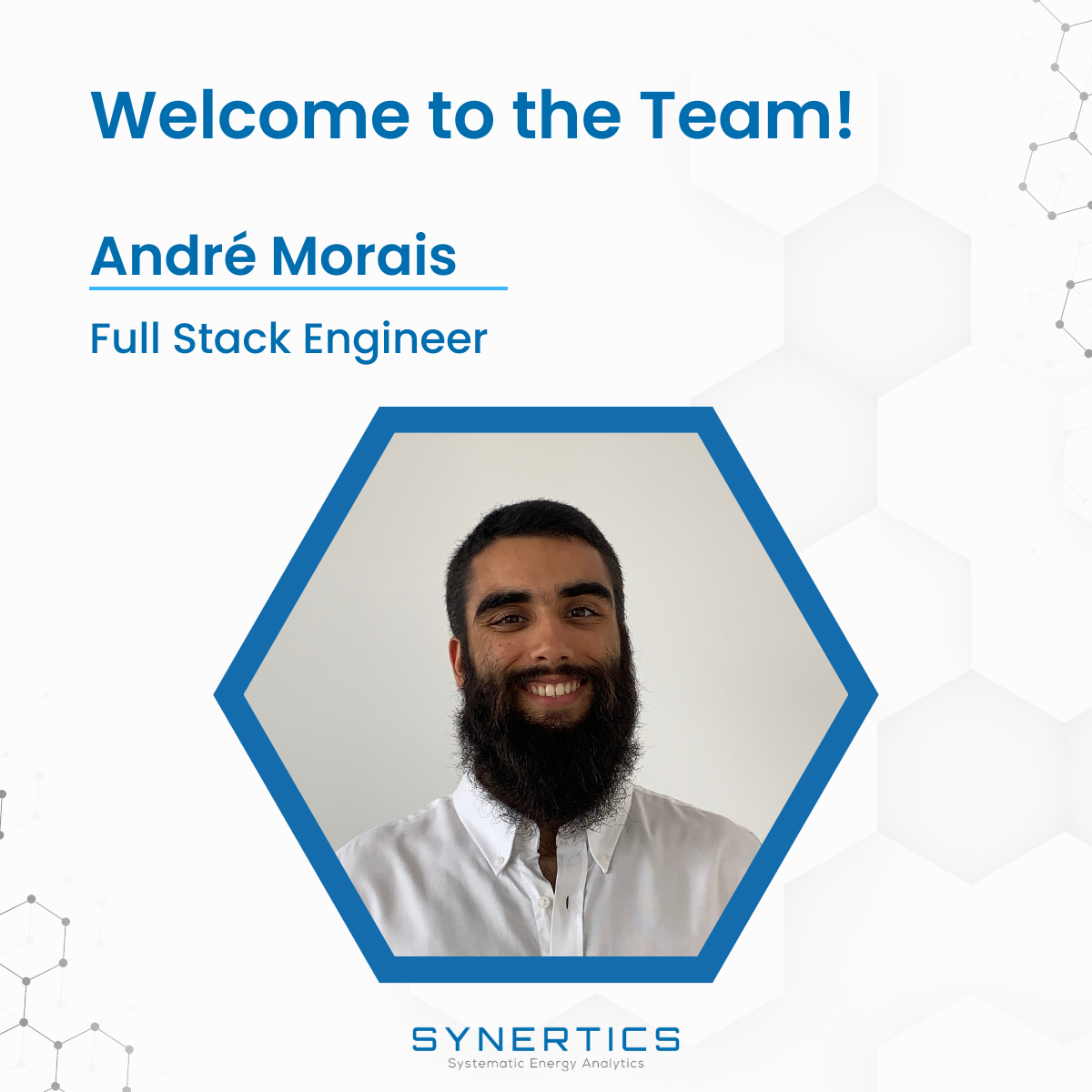 We're thrilled to have André on board as we continue our mission to deliver digital solutions that enable the transition to renewables.

Welcome to the team, André!
About Synertics
Synertics provides advisory services and develops digital data-driven solutions for the energy industry with the purpose of driving productivity and transferring knowledge.