With more than 10 years of experience with institutional client investments and capital markets, Kenia Silvério will be joining our team as a PPA Pricing Manager to develop in-depth PPA forecasting models to better understand the constant transformation of the renewable energy sector.
Why Synertics?
"The energy industry has always been a sector of interest to me. Being able to work for a company that brings together data analysis and prediction technology using advanced machine learning applied to PPAs is a great opportunity to contribute to the innovation of analytics for the energy sector."
What will you do?
"As a PPA Pricing Manager, I will be able to contribute with refined PPA prediction models and a thorough analysis of the sector, which is in constant transformation. Such knowledge will enable us to make informed decisions that will benefit the company and our clients."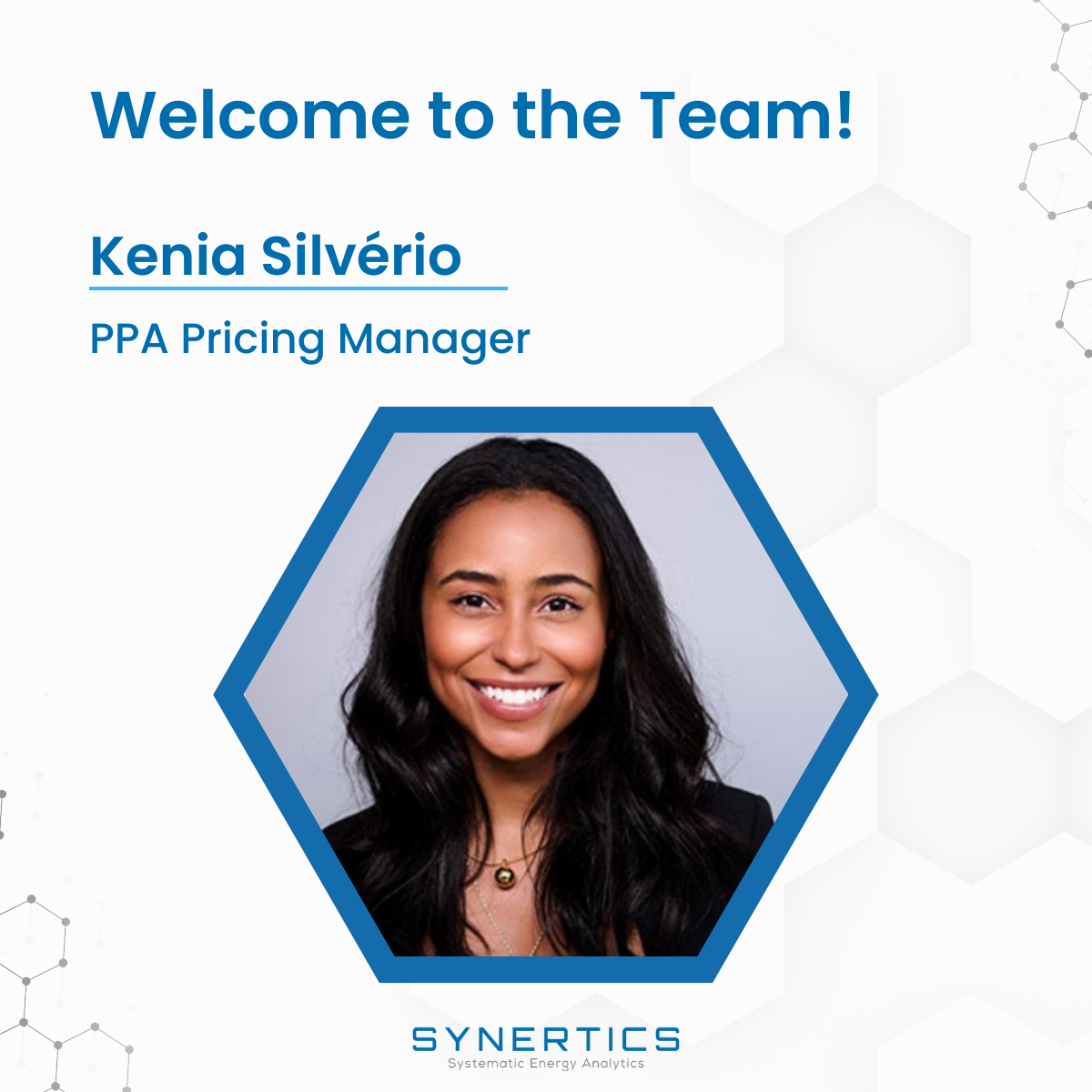 Welcome aboard!
About Synertics
Synertics provides advisory services and develops digital data-driven solutions for the energy industry with the purpose of driving productivity and transferring knowledge.