We would like to thank Euroconvention Global for this opportunity to share and acquire knowledge with such a brilliant panel!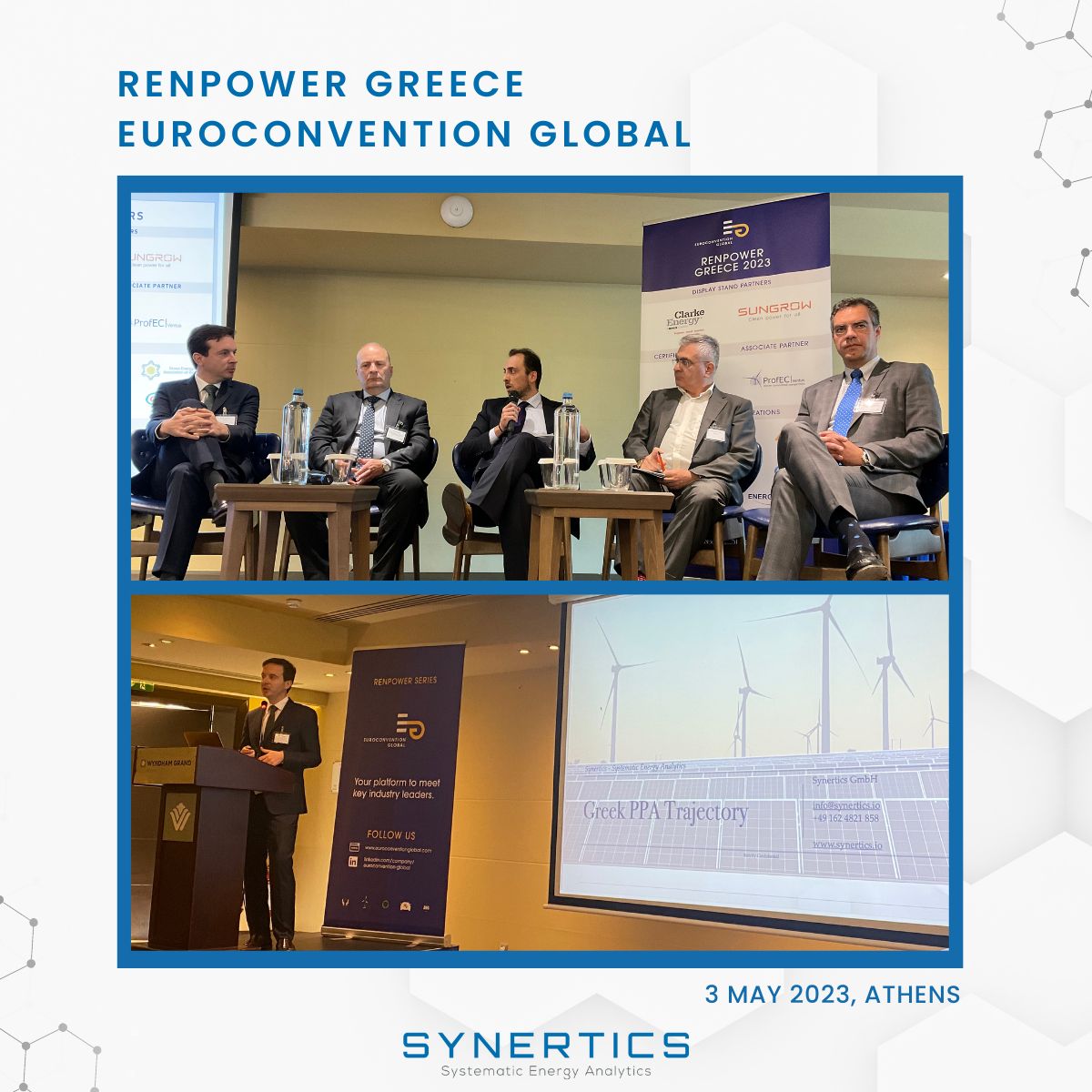 Guest speakers at the panel (from left to right):

Manuel Pessanha (Synertics), Dr. Sotiris Kapellos (Hellenic Association of PV Companies (HELAPCO)), Ioannis Stefanou (Grant Thornton Greece), Efthimios Mouratidis (PFALZSOLAR) and Panagiotis Papastamatiou (Hellenic Wind Energy Association).
About Synertics
Synertics provides advisory services and develops digital data-driven solutions for the energy industry with the purpose of driving productivity and transferring knowledge.