In this post, we'll discuss 6 key metrics to help you easily compare PPA offers.
By leveraging our PPA Evaluation Tool, you can easily analyse 5 of these 6 key metrics and make more informed and strategic decisions in selecting the right PPA offer for your organization.
1. Price
The price is the first indicator when comparing PPAs.
Comparing various PPA according to the price is however not as linear as it seems.
It can vary strongly according to the 5 factors described in the following sections.
One important metric to consider is for example the Quotation date.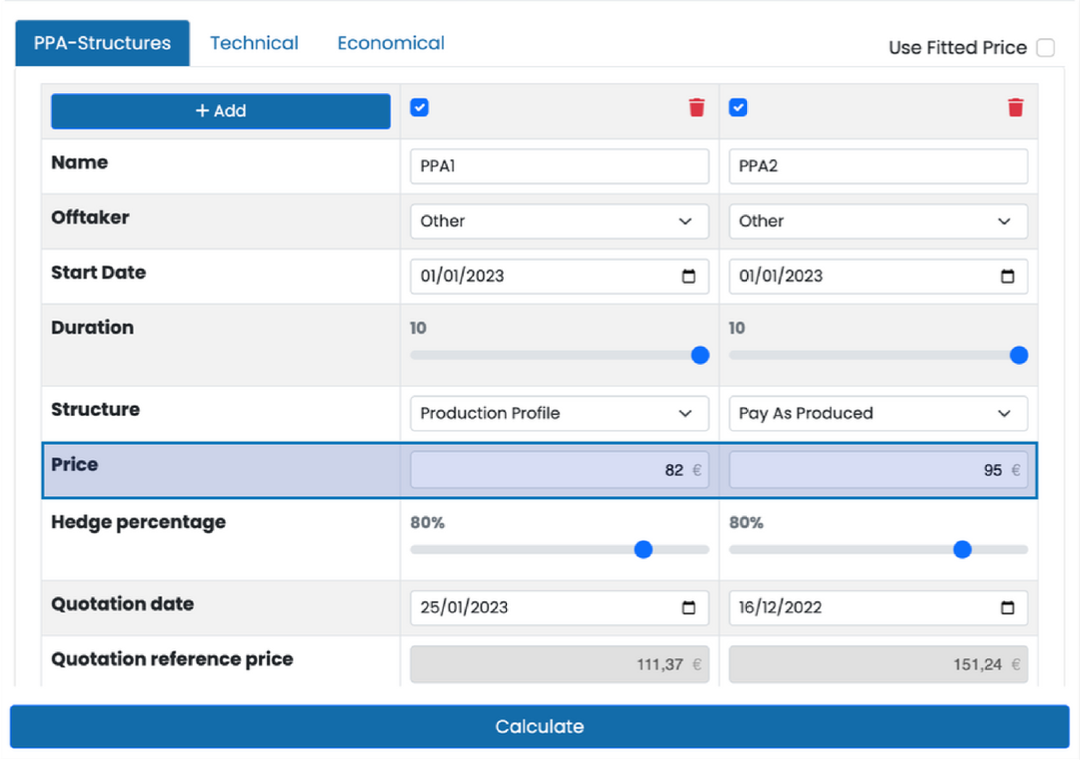 2. Quotation Date
The Quotation date is the reference date at which a PPA price was given.
Since future electricity price expectations (Futures) vary greatly across time, the Quotation date pins down the Futures values to a specific date.
This allows for a transparent approach when comparing PPA offers throughout a prolonged time period.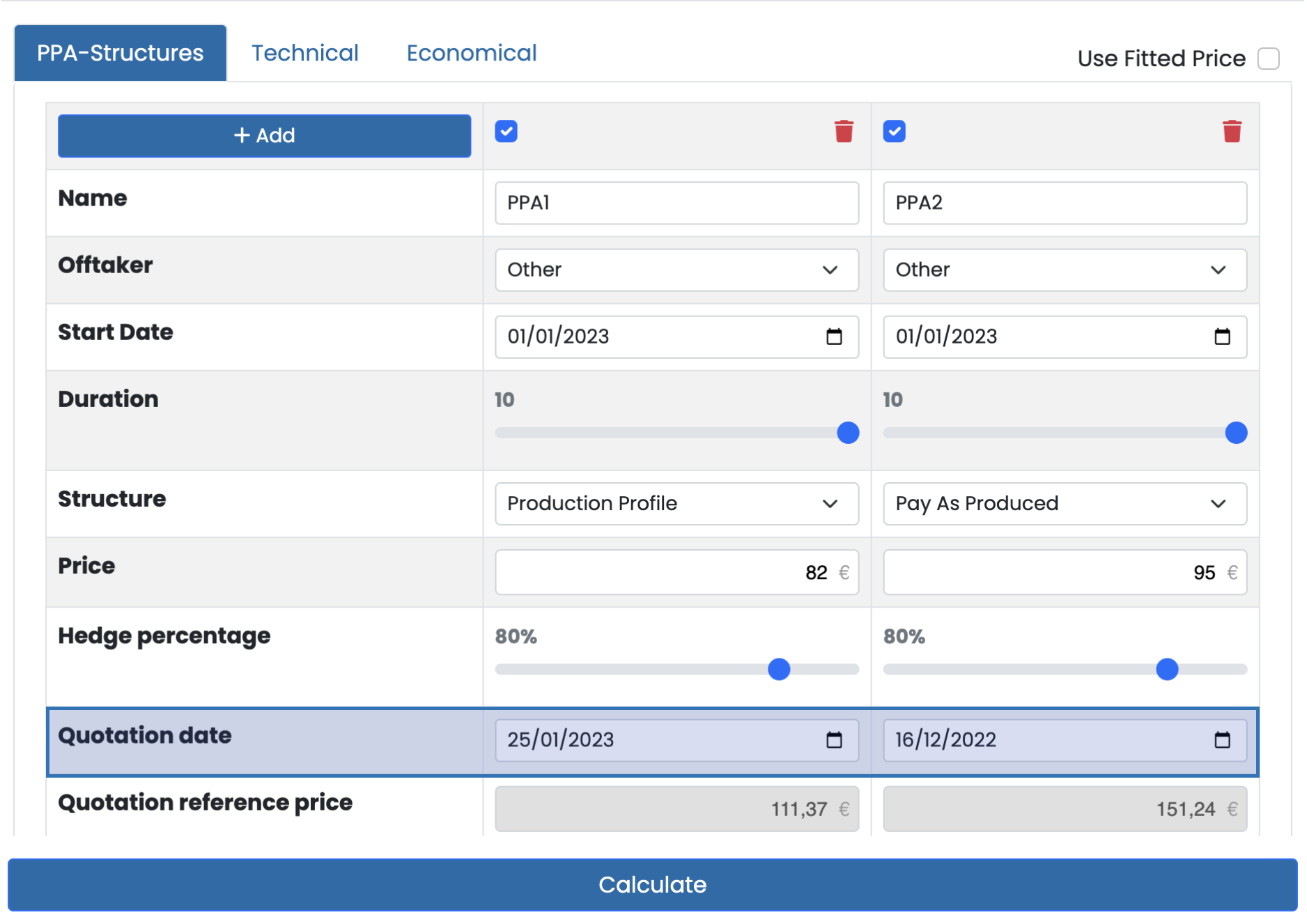 3. Structure
The PPA structure will define what kind of volume and price-related risks will be borne by either the electricity generator or offtaker.
Structures where higher risks are borne by the electricity generator usually have higher PPA prices, compared to structures in which the offtaker is bearing the same risks.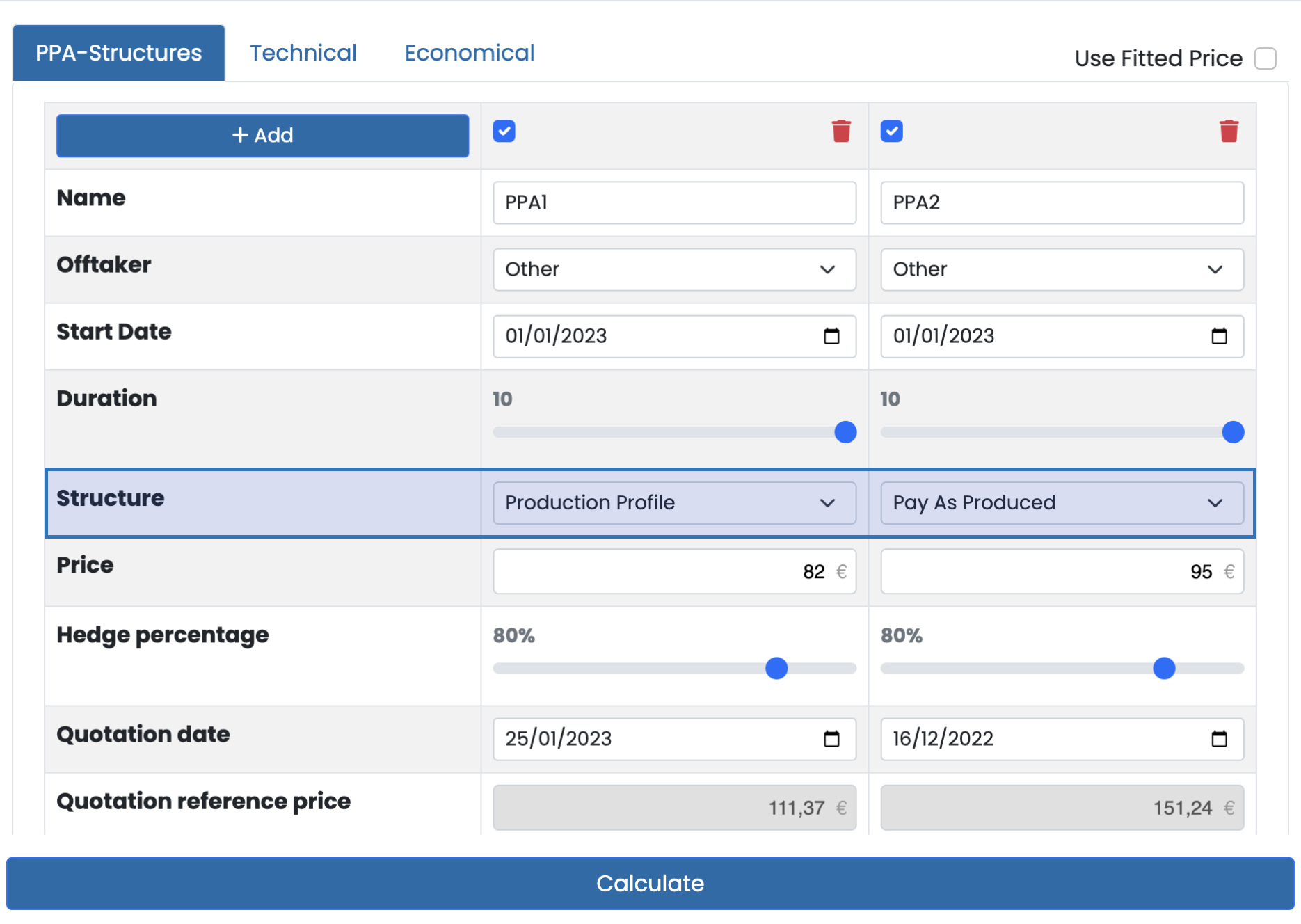 4. Duration
The duration in which an offtaker commits to bear a risk will have a significant impact on the PPA price, since price and volume risks are higher throughout longer periods.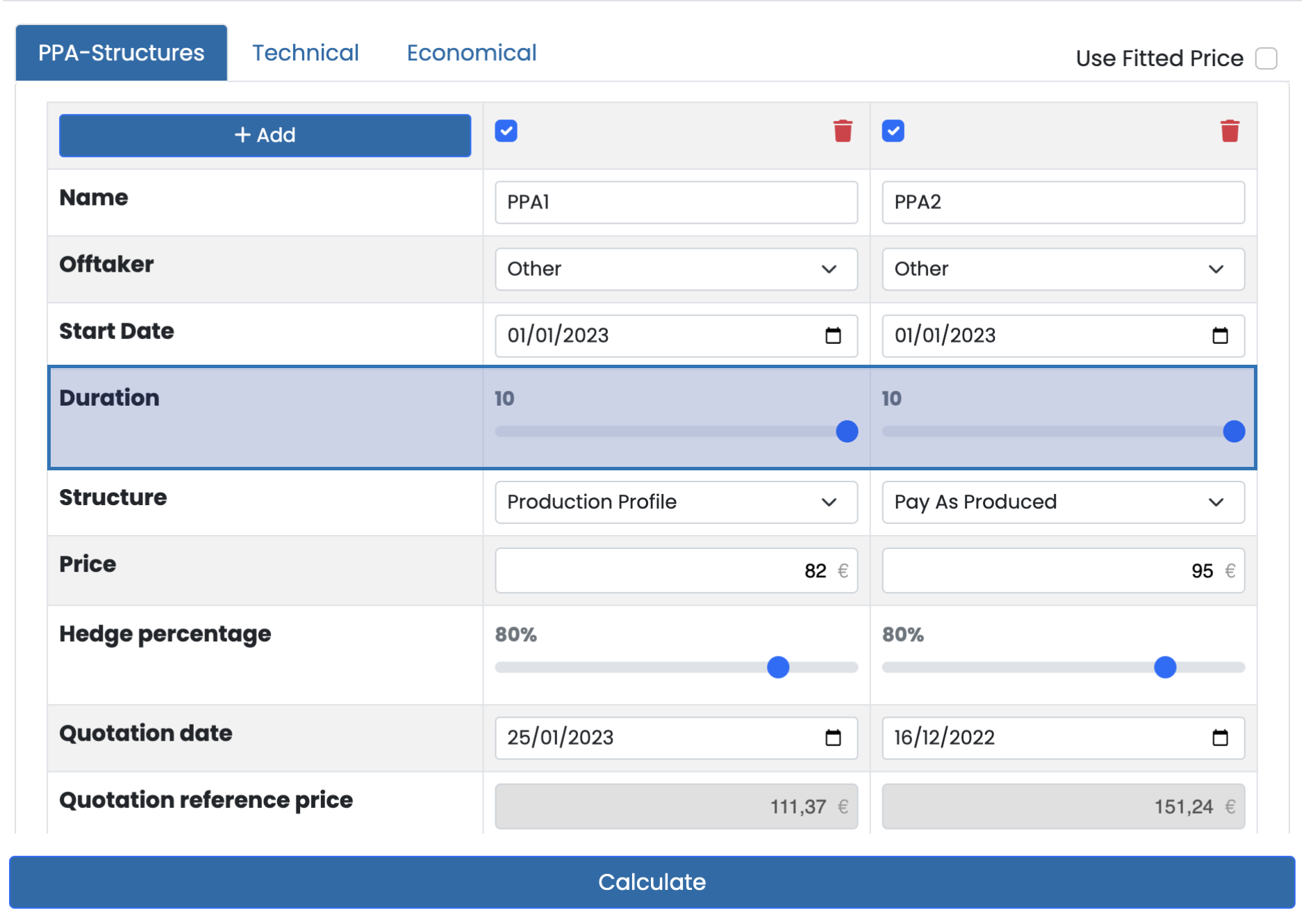 5. Start Date
Electricity markets often have a backwardation trend, meaning that short-term products are more liquid and trade at higher prices than long-term products.
PPAs that are closed further in the future therefore often suffer from lower prices.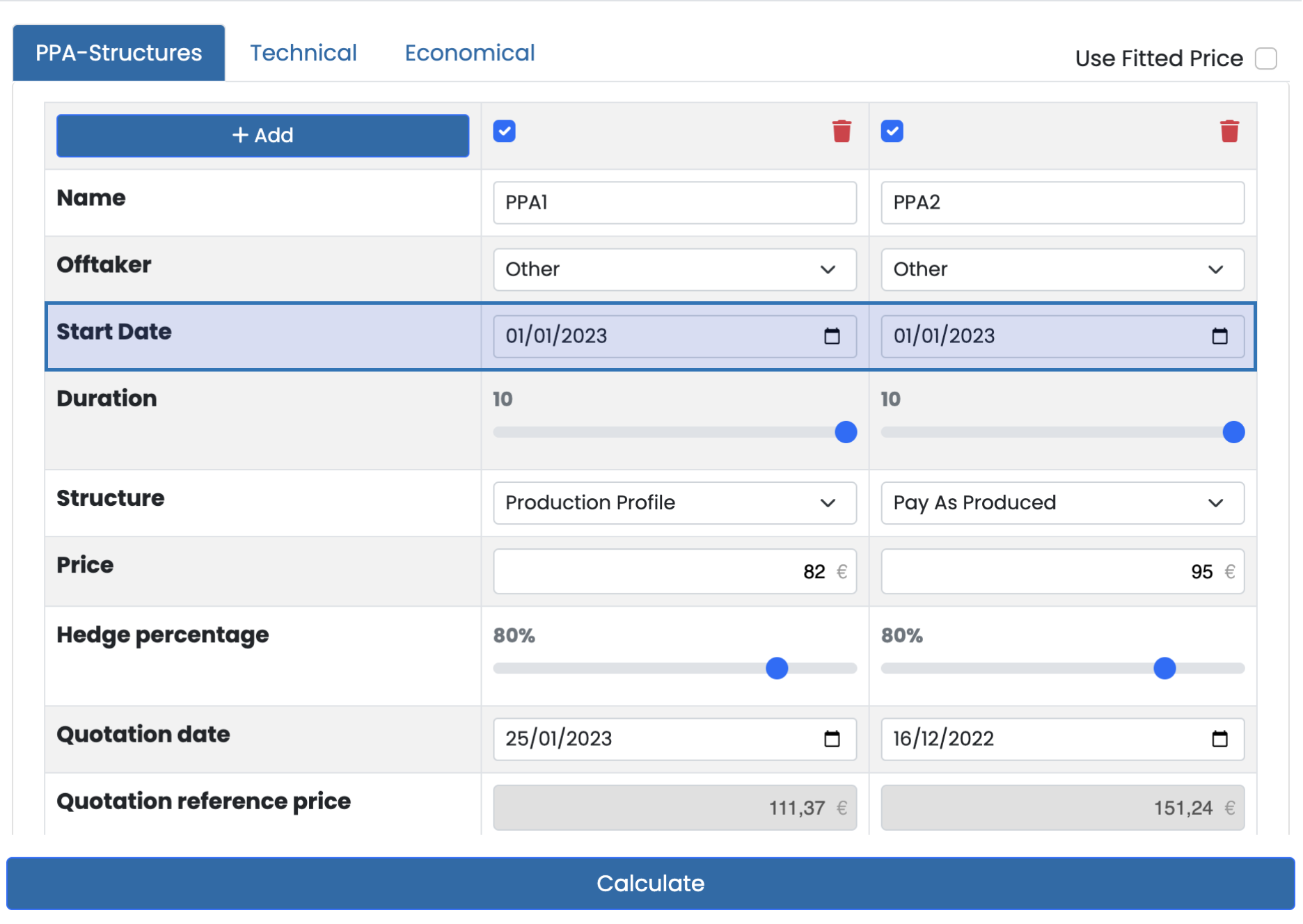 6. Bankability
The liquidity of an offtaker is often a good indication to describe its bankability.
It defines the ability of the offtaker to fulfill its PPA obligations and is therefore another crucial factor when comparing PPA offers.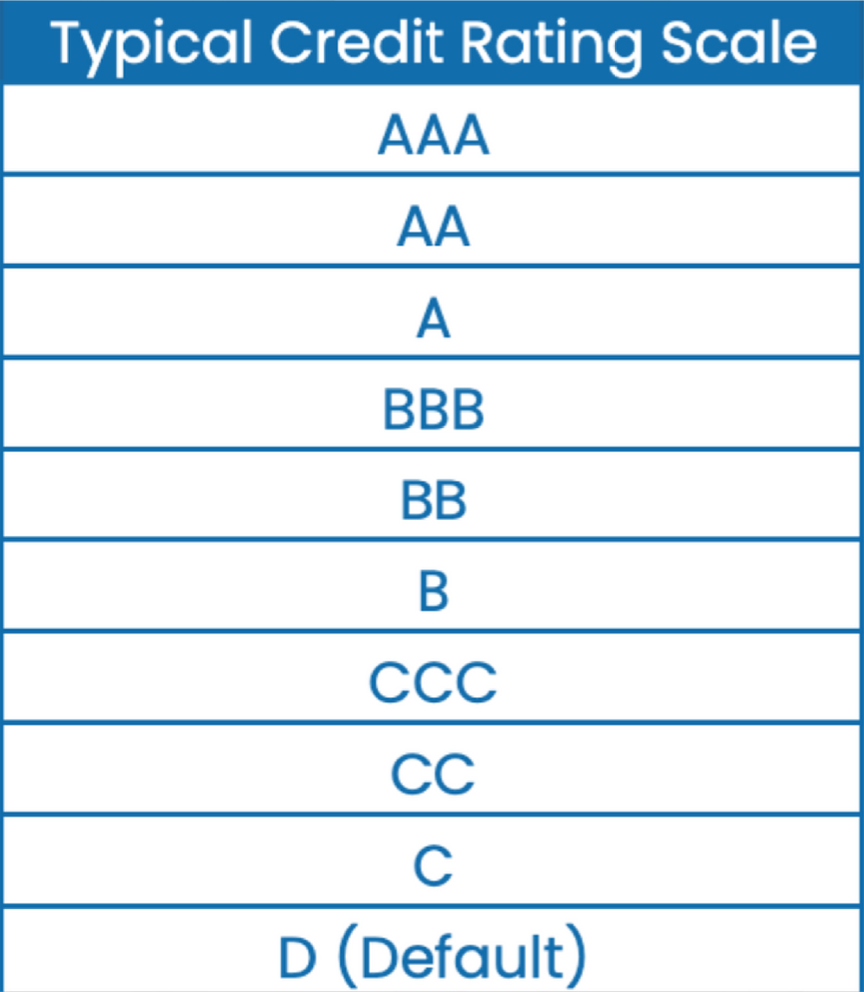 Reach out to us for a quick tour of our Tool & advisory regarding the best practices for comparing PPA offers.
About Synertics
Synertics provides advisory services and develops digital data-driven solutions for the energy industry with the purpose of driving productivity and transferring knowledge.