The Portuguese and Spanish electricity prices have historically been closely correlated and frequently identical. On Christmas Eve (24th of December 2022), a strong separation between both markets' Intraday prices has been notable.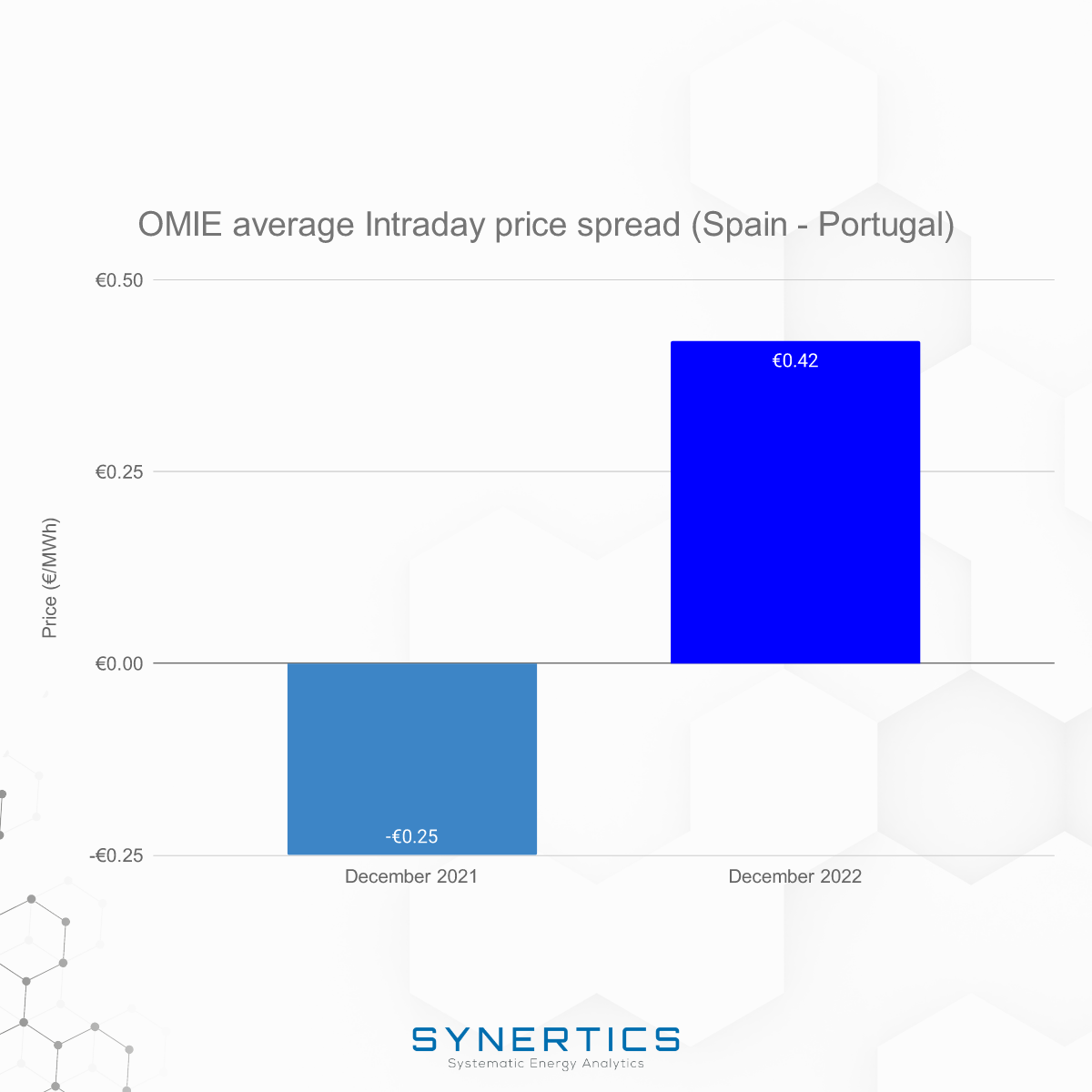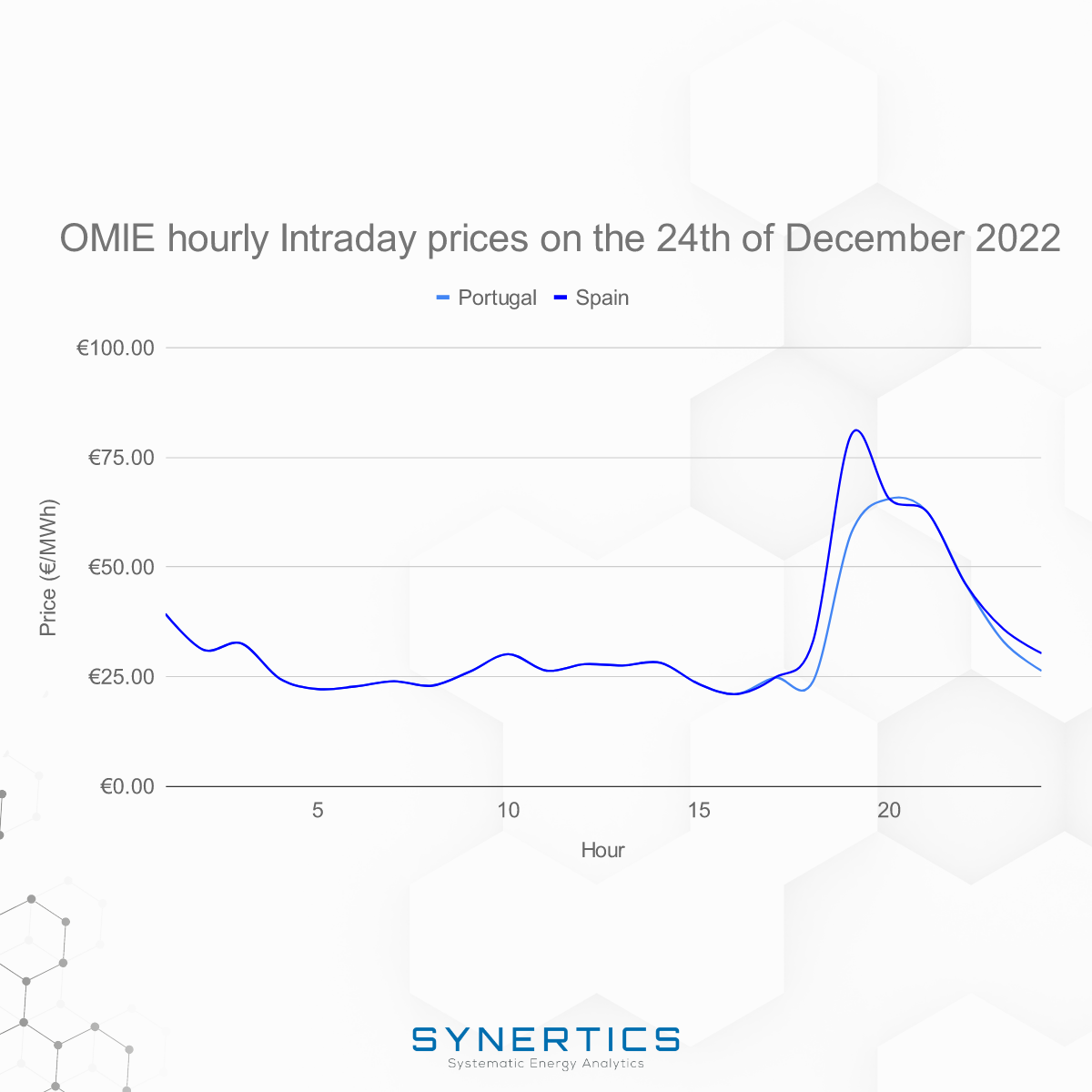 Two main factors contributed to the event

1. Strong precipitation in Iberia led to high levels of hydroelectric production in Portugal.

2. Insufficient transmission capacity to transport excess electricity from Portugal to Spain
As renewable energy sources become a more important part of our electricity generation mixes, the analysis of weather patterns when estimating the value of an asset becomes empirical.
Synertics PPA Evaluation Tool allows you to use weather data to define the value of assets according to the assets' technology and location-specific available renewable resources.


About Synertics
Synertics provides advisory services and develops digital data-driven solutions for the energy industry with the purpose of driving productivity and transferring knowledge.