Recent data analysis has revealed that the Capture Rates for PV solar in Spain have decreased significantly in 2023 compared to previous years. But why is this happening?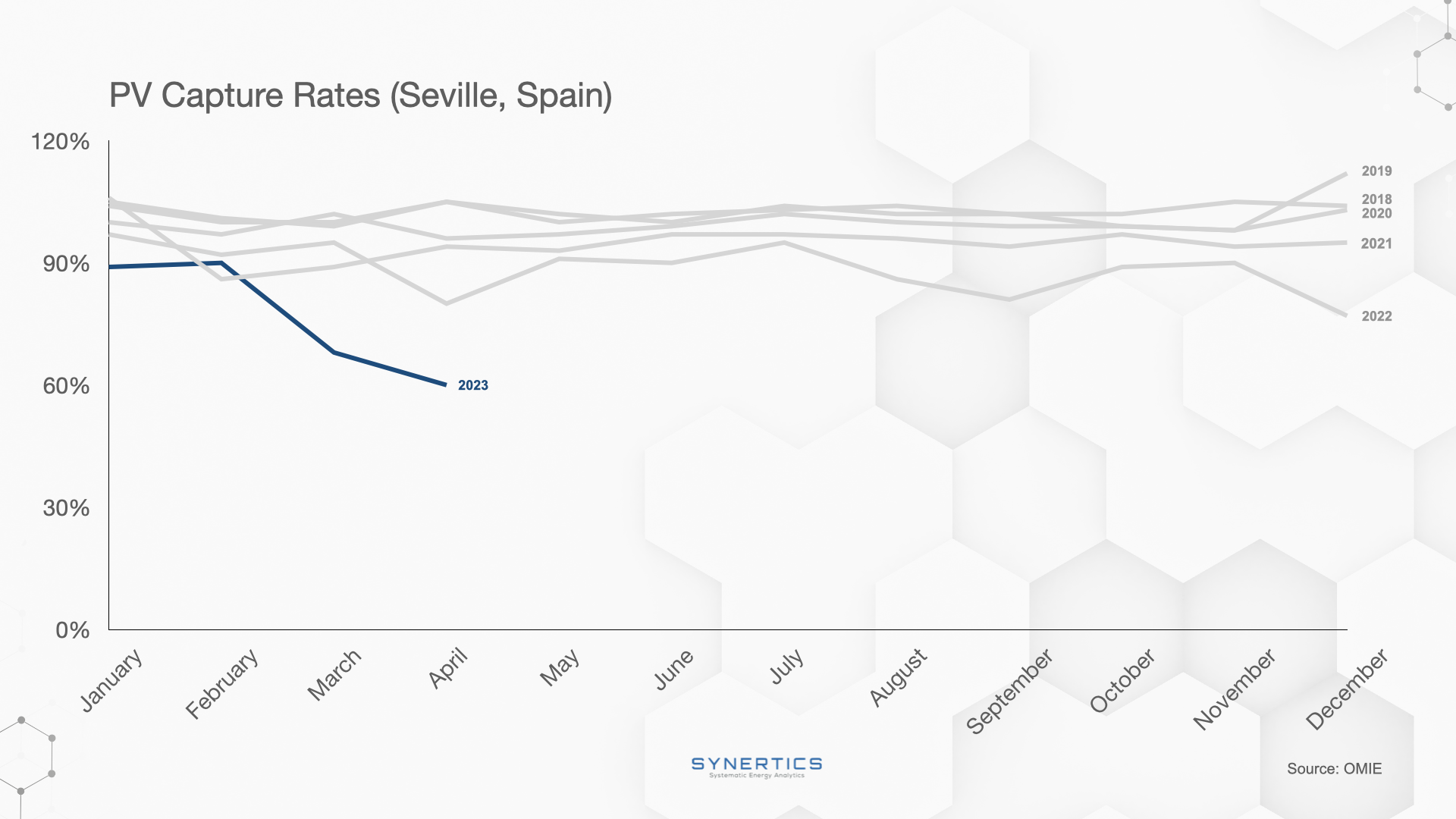 Our first guess was that this event would likely be linked to Spain's added capacity, thus suggesting the first signs of cannibalization in this market. Cannibalization due to an increase in generation capacity is one of the most common market predictions for this event. However, this assumption did not align with our models, and we, therefore, assumed that the answer must've been revealed in other metrics.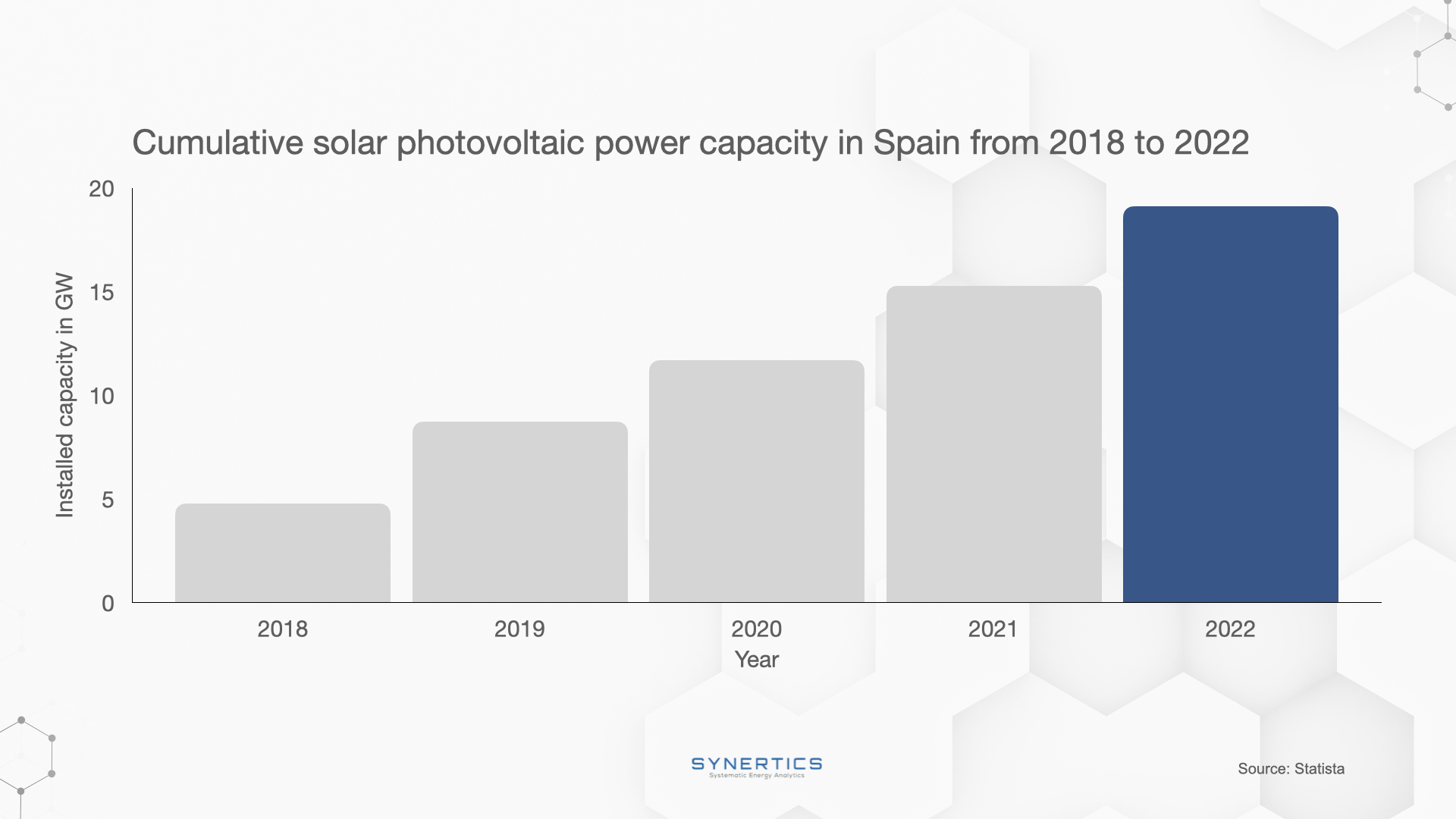 Indeed it was, as we looked into the irradiation levels registered this year and compared them to the averages of previous years (2018-2022). 2023 is featuring an abnormal increase in average irradiation values, which is contributing to the rapid decline of Spain's PV Capture Rates. Such can further be explained by the value's connection with low-demand months (January-April) in which electricity prices are at their lowest.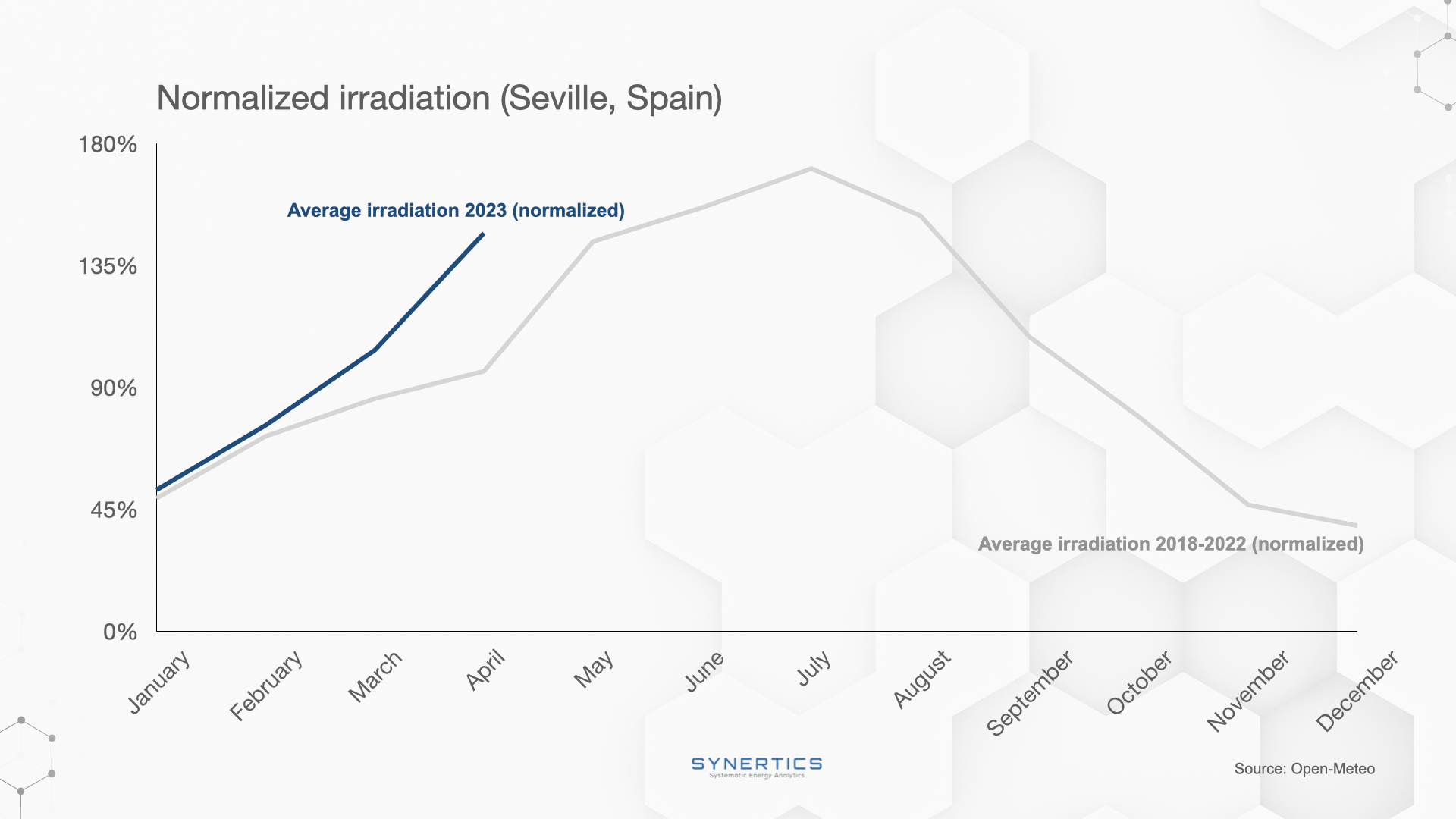 These insights suggest potential challenges for maintaining growth in the solar PV sector and could impact PPA prices for PV projects in Iberia. Further examination of the factors driving this decline and potential solutions will be crucial for maintaining sustainable growth in the solar PV industry in Spain.
About Synertics
Synertics provides advisory services and develops digital data-driven solutions for the energy industry with the purpose of driving productivity and transferring knowledge.