To try to answer this question, we took the daily Futures data of Italy between 2019 and 2023, computed the average values for all available years, and aggregated the data into quarters. Futures are a good market-driven forecast on the development of electricity price expectations.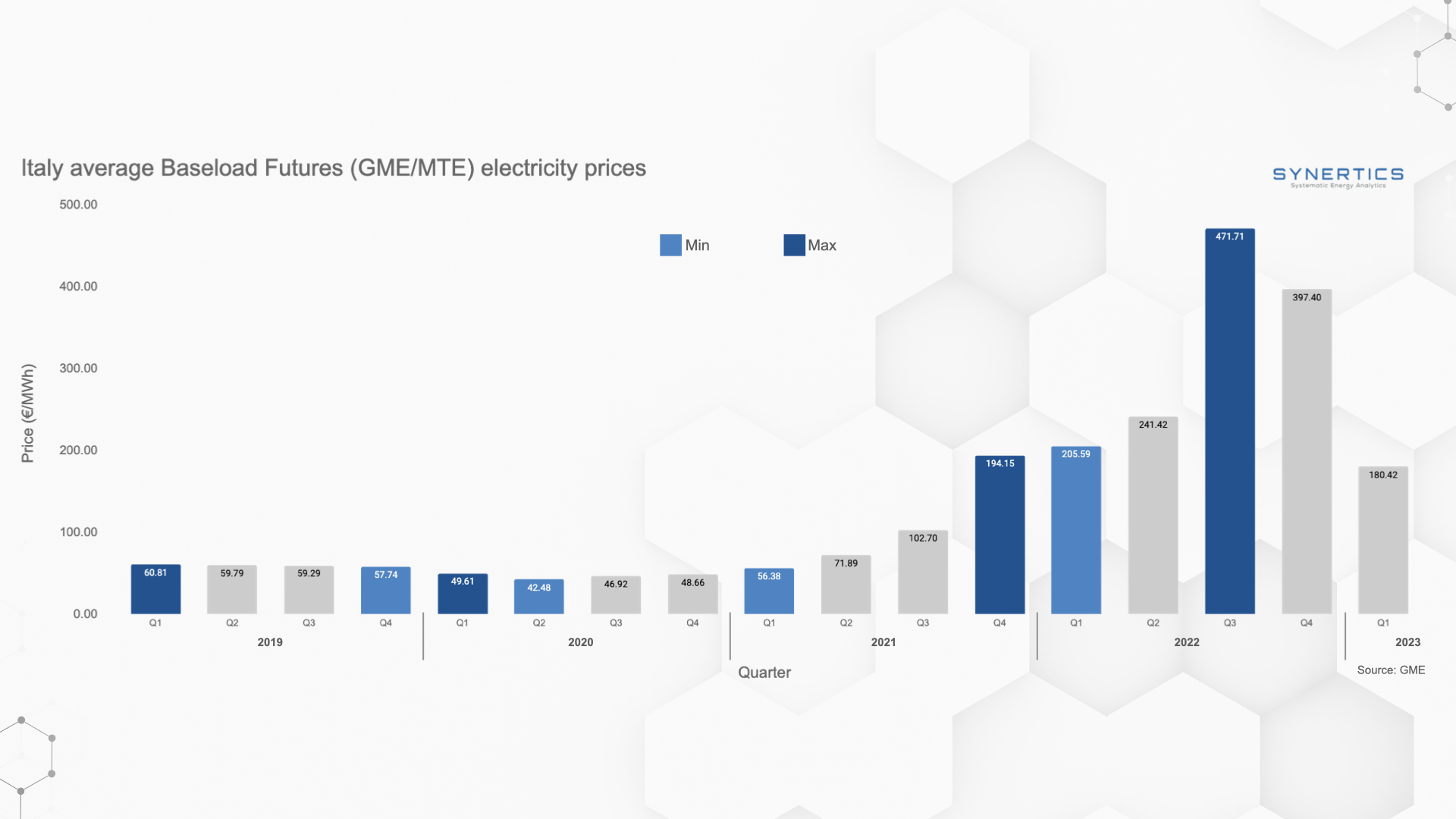 Observations
1. Futures in Italy have been strongly impacted by last years rise and this years decrease in natural gas prices.
2. The Futures prices reached a peak in Q3 2022 and dropped sharply since.
Conclusion
No conclusive time-based quarterly trends were identified between the years 2019 and 2023 to close a PPA contract.
Natural gas plays a crucial part in Italy's current electricity generation mix. The recent price volatility in gas prices has made PPA pricing more challenging. We believe that the recent drop in gas prices and a decarbonization of the electricity generation mix will lead to a more stable PPA pricing, thus reducing risk premiums and improving long-term market liquidity.
About Synertics
Synertics provides advisory services and develops digital data-driven solutions for the energy industry with the purpose of driving productivity and transferring knowledge.