To answer this question, we took the daily Futures data of Spain between 2015 and 2022, computed the average values for all available years, and aggregated the data into quarters. Futures are a good market-driven forecast on the development of electricity price expectations.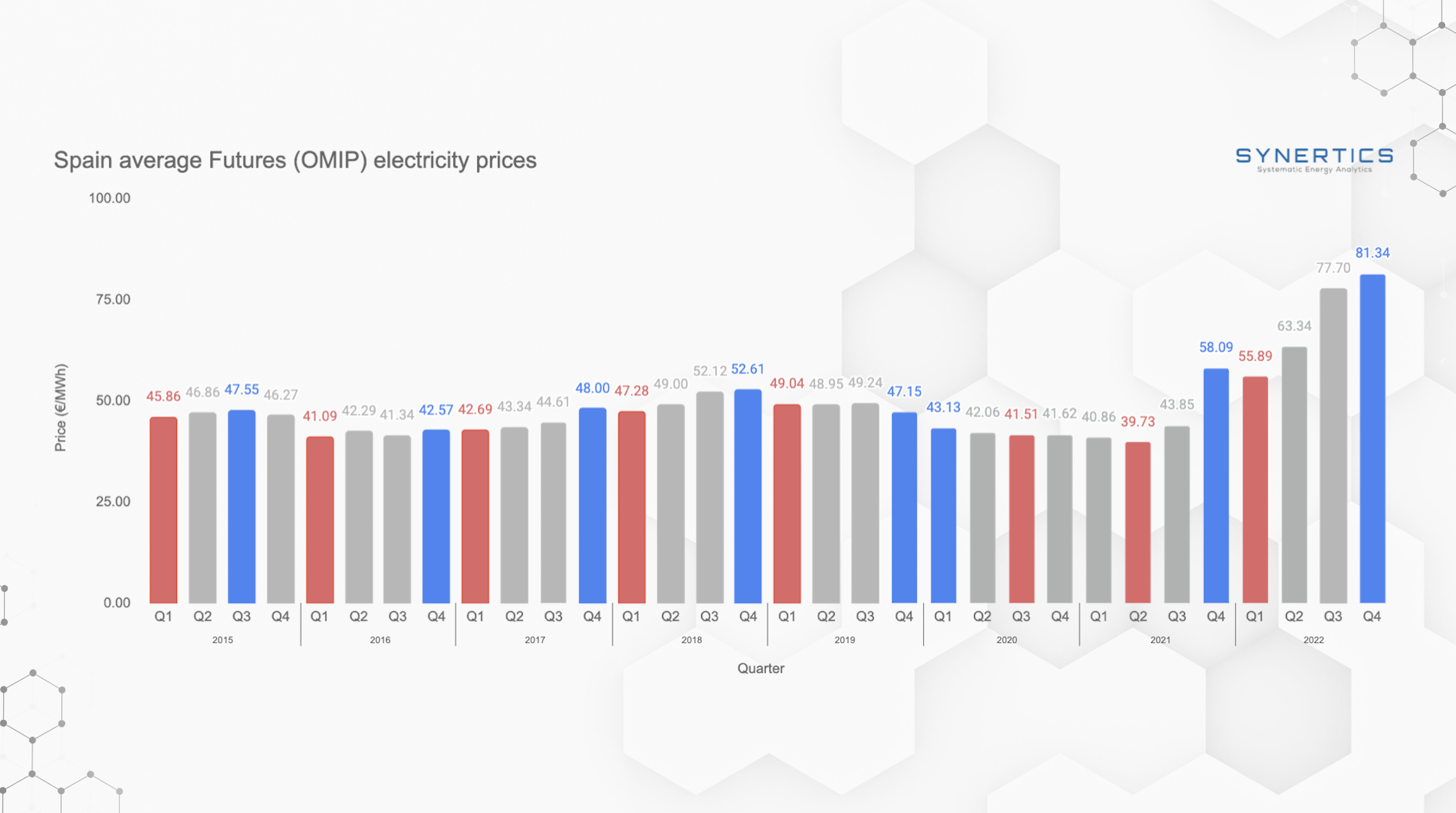 Observations

1. The starting months of the year had a tendency of having lower average Futures values than the ending ones.
2. On average Q1 had the lowest and Q4 the highest Futures values.
3. Points 1 and 2 could be explained due to high wind and hydropower generations during winter months leading to lower electricity price expectations.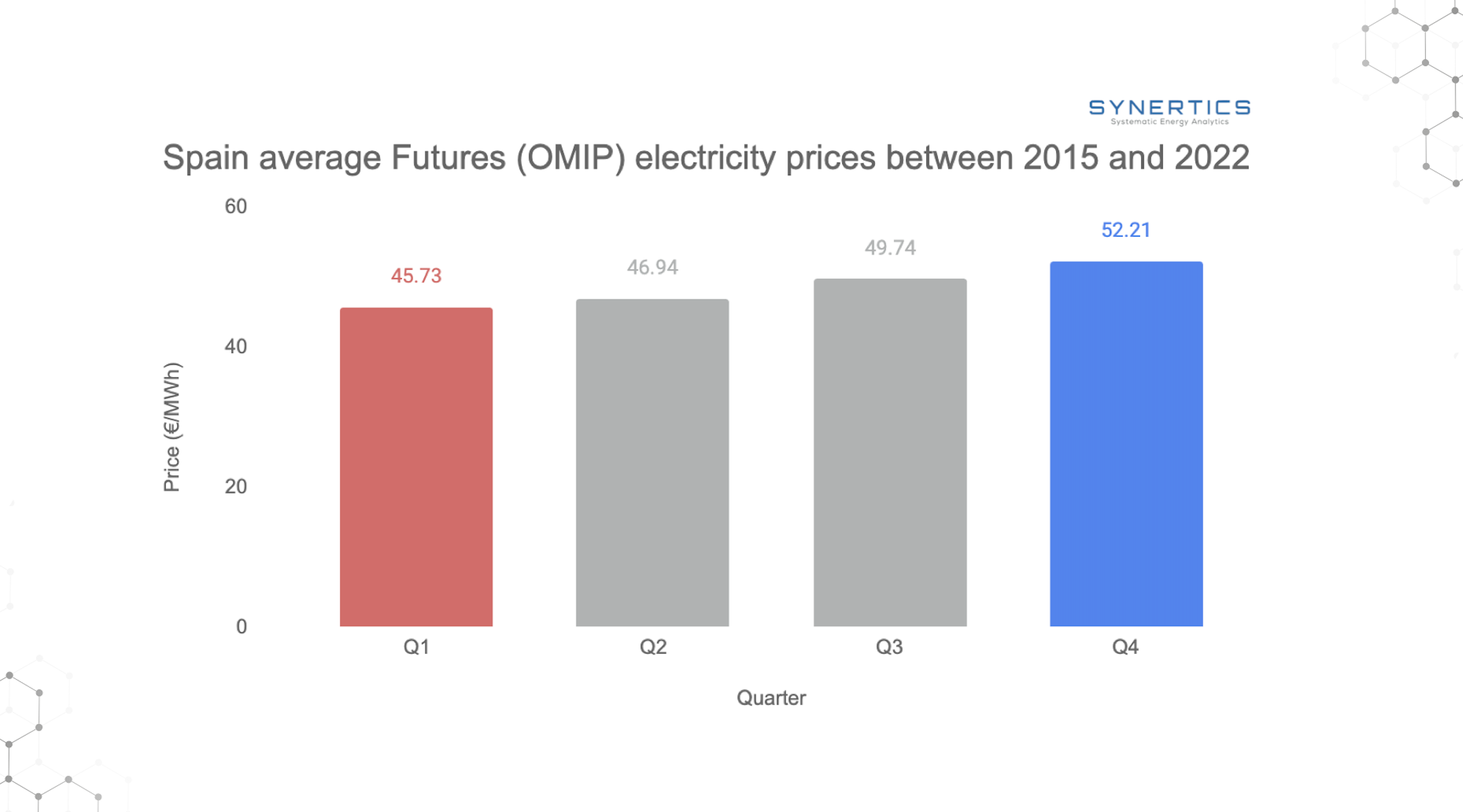 Conclusion
If you can choose the timing of closing your Power Purchase Agreement in Spain, chances are, that you will get higher prices later in the year than at the beginning of the year.
About Synertics
Synertics provides advisory services and develops digital data-driven solutions for the energy industry with the purpose of driving productivity and transferring knowledge.